Adorable PJs, geeky mugs, a precious planter, and more under-$25 goodies you definitely deserve to own RIGHT NOW.
1. A hydrating cleansing mask that bubbles when applied to wet skin so you can see and feel it working.
.
2. A friendly fox oven mitt here to protect your paws in the kitchen.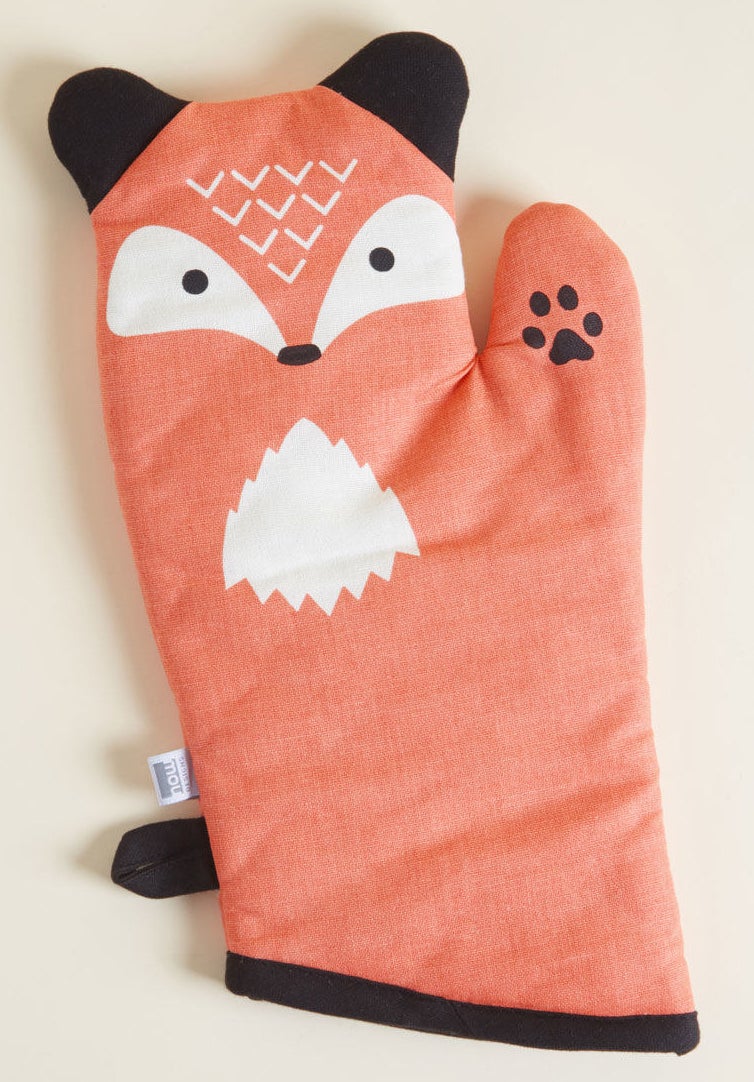 3. A delicate cat necklace that's happy to ~hang~ out and be the purrfect finishing touch to your everyday outfits.
4. Quirky PJs so adorable, you may have to host a good old fashioned slumber party just so you can show them off.
5. A LOL-worthy spoon that'll put you in the ranks of infamous cereal criminals like Norman Flakes and the Headless Horsebran.
6. An unbelievably affordable 2-in-1 eyeliner, which (*extremely Stefon voice*) has got everything: a pencil and liquid eyeliner brush, over 1,000 positive reviews, and most importantly, a fun leopard bottle.
7. An aww-worthy bunny planter who's ear to give your succulents adorable accommodations and bring some joy to your desk.
8. Mismatch astrological sign ankle socks I recommend letting peek out from your shoes so everyone else can horoscope them out.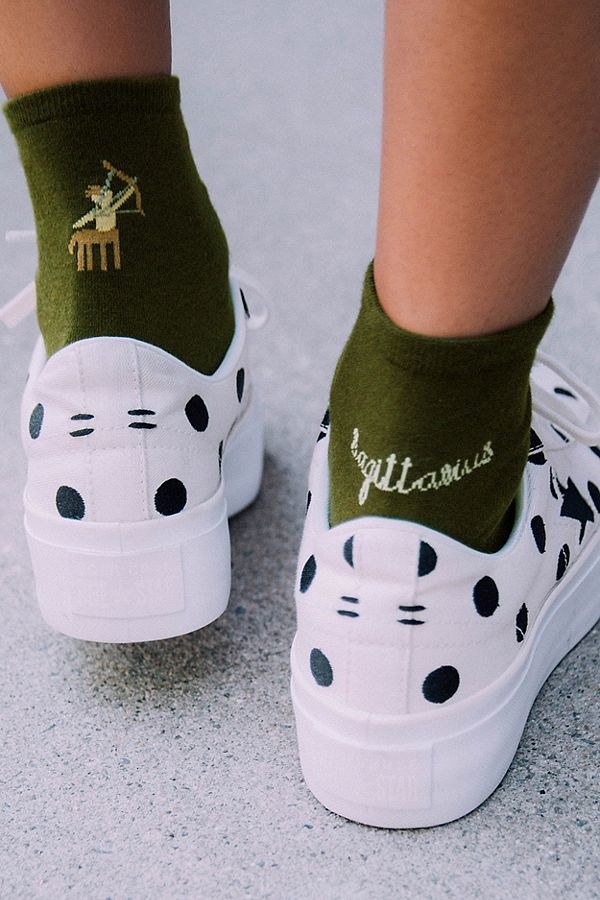 9. A sweet cropped sweater with a lace-up back that's sure to become close knit pals with all the high-waisted items in your wardrobe.
10. A cream-scented, slow-rising peach squishy that'll give you a satisfying, stress-relieving squish, no butts about it.
11. A set of four hanging storage caddies you can stack and arrange however you want, and that'll do a meow-volous job of holding your knickknacks.
12. A pretty feather trinket dish for a practical touch to your dresser sure to ~tickle~ your fancy.