In March, Toys R Us announced that it was closing all 800 of its US stores, a final chapter for so many now-grownups who grew up begging their parents to take them to the iconic toy store.
And then this happened.
☝🏽That's Geoffrey the Giraffe saying goodbye to his home of almost 70 years. Here he is below, in a happier time.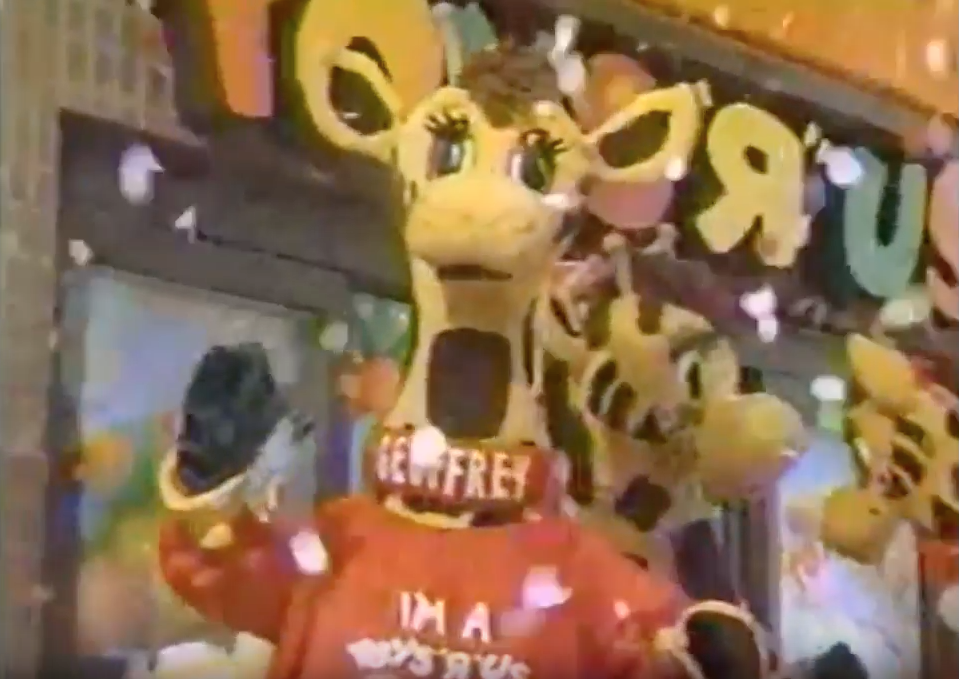 And as if that photo wasn't enough, just look at what happens when you go to the Toys R Us website.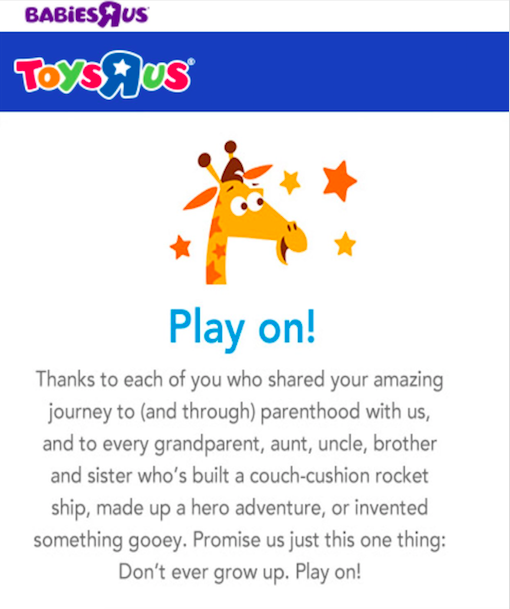 Seeing the empty store has hit people right in the depths of their childhood nostalgia.
Final proof of the inevitable – that the stores are really closing forever …
And that there will never be another Toys R Us Kid …
Because they've all grown up.