Health officials, who are looking at how to apply blockchain technology to public health issues, consulted with Walmart on improving food supply traceability.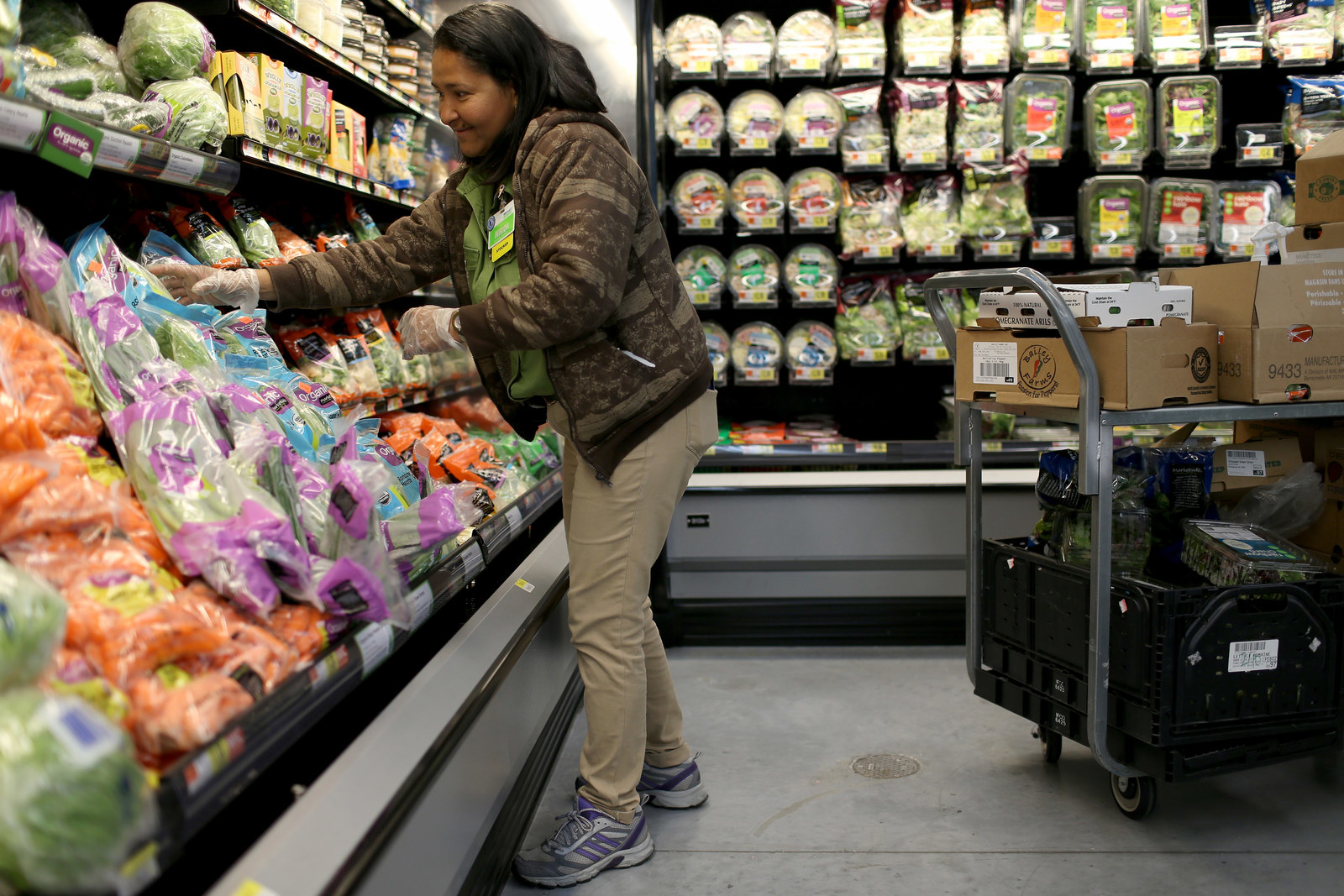 After hundreds of people in the US became ill after eating contaminated romaine lettuce earlier this year, Walmart, along with many other food retailers and restaurants, pulled the potentially tainted produce from their shelves after regulators issued a warning. The company says the outbreak could have been stemmed sooner if there were a faster and easier way to trace what people had eaten.
Walmart thinks blockchain technology could be the solution. The big-box company worked for more than a year with IBM and 11 food companies to develop a blockchain-enabled food traceability network. Now, Walmart and its subsidiary, Sam's Club, will require their leafy greens suppliers to use its blockchain technology to implement real-time, end-to-end traceability back to farms within a year, the company announced today.
The company claims its blockchain technology dramatically improves efficiency. In an early test, Walmart's vice president of food safety, Frank Yiannas, brought in sliced mangoes and asked his team to "stop everything they were doing and trace that product back to its origin on a farm,". "It took them nearly seven days, as the methods of tracking today are antiquated — sometimes done with pencil and paper." But using the blockchain, that tracking process can be done in 2.2 seconds.
"Imagine if blockchain would have been able to do what it's done in our pilots," the spokesperson said regarding the romaine lettuce outbreak.
"We had to throw out all romaine because there was no way to precisely identify which romaine was from Yuma [the region where the contaminated lettuce originated] versus other growing regions. … It not only affected Walmart, but all of retail and even restaurants. All romaine had to go."
Bar codes, a common supply chain management tool, "are not a continuous chain (i.e. distributor, farmer, etc. could use different codes along the way)," the Walmart spokesperson said in an email. And even if "they did use the same barcode, the database would still differ by retailer. We are eliminating duplicity within the supply chain and creating one shared system."
The Centers for Disease Control and Prevention, which has been working with IBM on applying blockchain solutions to other public health issues, such as the opioid crisis, consulted with Walmart on improving traceability to help public health officials investigate foodborne disease outbreaks and find the source of contaminated food.
As the MIT Technology Review explained in an article about the CDC and the health care blockchain, "a complex mishmash of data usage agreements and government privacy rules dictate which members can access information and which ones can modify it. That slows things down. A number of additional, sometimes manual processes are needed to make sure the correct organization or person sent or received the right data, and that it was used correctly. A blockchain can automate these steps."
Walmart said the aim of its new blockchain system is "to help reduce the number of people who fall ill during food incidents, while at the same time reducing losses for retailers and suppliers during a recall." The information about Walmart's leafy greens will not be immediately available to consumers, but "that's in our roadmap," the spokesperson said.